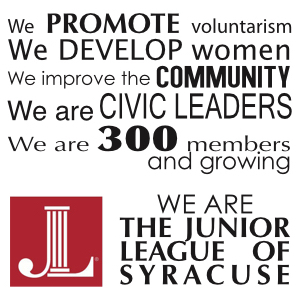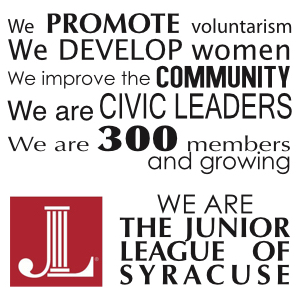 As a women's organization with a mission of promoting voluntarism, developing the potential of women, and improving the community through the effective action and leadership of trained volunteers, we believe in bringing together the strength of women and the power of community to make a difference in Central New York.
The Annual Fund provides essential support to the Junior League of Syracuse to further our mission, community collaborations, and membership training. The efforts of the JLS are dependent on philanthropic support and your investment will make possible our continued work to improve our community and develop the potential of women.
You can help in the following ways:
Thank you for your support of The Junior League of Syracuse.