A History of Advocacy and Awareness
Over the last century, individual Junior Leagues have played an active role in educating the public on the pressing issues of the day and advocating for change, legislative or otherwise, on behalf of those who do not have a voice.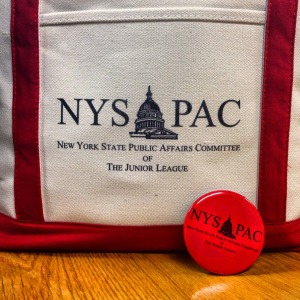 PACs (Public Affairs Committees), SPACs (State Public Affairs Committees) and LICs (Legislative Issues Committees) are individual, apolitical Junior Leagues or coalitions of Junior Leagues within a state that form to educate and take action on public policy issues relevant to the Junior League mission. Having begun to take shape in the 1930s, they are collectively governed by their member Leagues and the methods by which they operate vary by state as do the issues chosen for study and action.
New York State Public Affairs Committee (NYSPAC)
JLS is an active participant in the New York State Public Affairs Committee of the Junior League (NYSPAC), which represents more than 7,500 women from across the state. NYSPAC focuses on public policy impacting women and health as well as that affecting children and families. Recent advocacy efforts have included:
Combating human trafficking
Supporting children in New York's foster care system
Securing healthier food and beverage options in public schools
Improving the lives of victims of domestic violence
Protecting children from sexual offenders
Ensuring mental health parity under health insurance plans
Supporting education on women's health issues such as ovarian cancer
For more information, visit the NYSPAC website.