Each year the Junior League of Syracuse (JLS) welcomes a new group of women to join our new member class. The half year program provides an education about the JLS, benefits of Junior League membership, and our impact within the community, ultimately preparing our new members to become active members and begin their journeys making lasting changes within our community and themselves.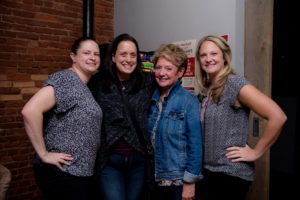 What are the eligibility considerations?

Prospective JLS members must:
Be 21 years of age or older
Possess an interest in volunteerism, a commitment to community service, and an interest in developing her potential for voluntary community participation
What are the benefits of Junior League membership?
As a JLS member you will:
Be empowered to improve our community through various stages of collaborations, from planning through implementation and assessment
Develop leadership skills through formal and experiential training
Participate in networking and social activities
Build lasting friendships
Utilize skills through membership and committee engagement
Become a part of an international organization of over 150,000 women, The Association of Junior Leagues International, Inc. (AJLI)
Be eligible to transfer your membership to other Leagues
Responsibilities of JLS membership:
Prospective Member
New (Provisional) Member
Pay new member dues by the first new member meeting (currently $100^)
Sign Letter of Agreement
Complete half year long new member training course (curriculum is subject to change)
Attend new member class meetings, typically conducted once a month
Support the JLS fundraiser(s)
Pay next year's league dues* by April 15th of new member year (currently $100^)
Be voted into membership upon successful completion of new member training curriculum, following which new members will become active members
Active Member
Pay annual dues* by April 15th for the following League year beginning July 1 (currently $100^)
Support the JLS fundraiser(s) in the form of participation and financial support at the levels approved by membership
Support the new member class as needed
Actively participate in assigned League placement (committee, chair, or board position)
Attend a minimum of five general membership meetings (GMMs), held the second Tuesday of each month
Participate in community collaborations/projects/programs
* Payment plans available
^ Dues are subject to change