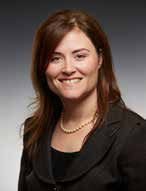 2016-2017
Welcome to the Junior League of Syracuse's website! On behalf of the Junior League of Syracuse (JLS) and our members, thank you for visiting to learn more about our work to build a better Syracuse community.
The JLS is part of the Association of Junior Leagues, International, founded in 1901 by social activist Mary Harriman. During its history, the Junior League has evolved into one of the oldest, largest, and most effective women's volunteer organizations in the world, encompassing more than 150,000 women in 291 Leagues in four countries.
For over 95 years, the JLS has supported Syracuse and the greater CNY community, creating programs, developing civic leaders, and cultivating community partners. Combining the core value of voluntarism with our thriving partnerships in the community, the JLS and our members are committed to making a positive impact in the community in which we live and serve.
We invite you to navigate our website to learn about the JLS and our continuing impact in the Syracuse community. We invite you to get involved by joining our membership, supporting our annual fundraisers or making a donation, or advocating for change.
I am honored to be involved in the leadership the Junior League of Syracuse and serving the board, leadership team, members, and Syracuse community.
Cathy Dotterer
President, The Junior League of Syracuse, Inc.