President's Welcome
2019-2020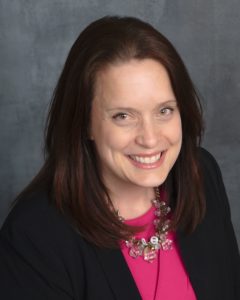 Welcome to the Junior League of Syracuse and thank you for visiting our website.
Found in 1901 by social activist Mary Harriman, the Junior League is an international non-profit organization comprised of more than 140,000 women volunteers in 296 leagues throughout the United States, Canada, Mexico and the United Kingdom. Please visit www.ajli.org to find out more.
The Junior League of Syracuse (JLS) is an organization of over 250 women promoting volunteerism, developing the potential of women, and improving our community through the effective action and leadership of trained volunteers in the Central New York Community since 1920.  For nearly 100 years we have been enriching the quality of life for women children and their families in the Central New York community.
Our history of serving the Central New York Community is long and significant.  The Junior League of Syracuse had a hand in the creation of The Most, Home Aides of Central New York, the Everson Museum of Art, the Erie Canal Museum and much more.
This year we are excited to be celebrating our 100th anniversary.  We are looking forward to reestablishing community partnerships of the past, continuing to building upon current community relationships and explore opportunities with new community partners.
The Junior League of Syracuse welcomes all women who value our mission.  We are committed to inclusive environments of diverse individuals, organizations and communities.  If you are interested in learning more about how you can get involved with the League please email us at info@slsyracuse.org .
It is an honor and a privilege to serve as President of the Junior League of Syracuse.  I am thankful to call Central New York my home and I look forward to what we are going to accomplish in our community this year.
I invite you to explore our website or find us on social media to learn more about our organization.  We hope you'll consider joining us in our mission by becoming a member, supporting one of our fundraisers or becoming a community partner.
Warmest Regards,
Audra Mueller
Junior League of Syracuse President 2019-2021