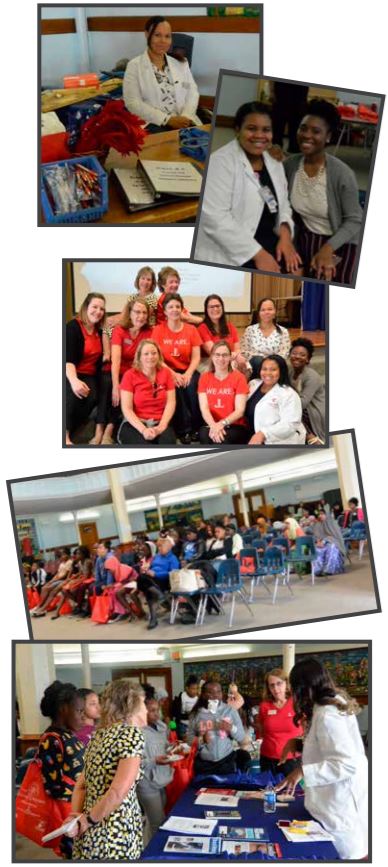 The Junior League of Syracuse once again volunteered at the Annual JLS STEM Event with 6th graders at the Danforth Middle School.  The theme of this year's STEM event was "The Medical Community".
In honor of that theme, we featured our main speaker Dr. Jocellie Marquez, a general surgeon in Stony Brook, New York. In addition, we had a veterinarian, pharmacists, and volunteers from Crouse Hospital, SUNY Upstate, an EMT/Ambulance supplier and a medical manufacturing organization. Students were able to walk from station to station to learn about all of these careers, and the path to achieve them.
Danforth Middle School is a middle school for leadership, innovation and creativity in which students and staff members strive to reach their maximum potential.
To learn more about this activity, please contact our Community VP, Courtney Bintz at community@jlsyracuse.org.