For 95 years, the Junior League of Syracuse has been instrumental in developing and supporting the initiatives and institutions that have helped make Syracuse a better place to live, work, learn, and play.
Throughout 2015, the Junior League of Syracuse will be celebrating 95 years of service to the Syracuse community.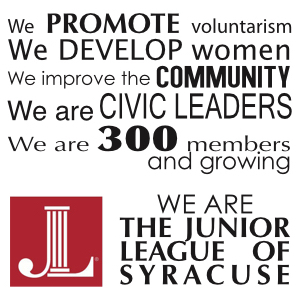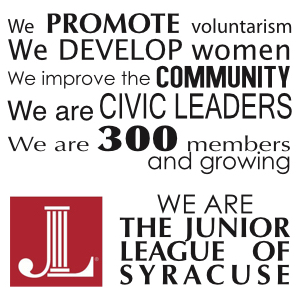 From founding Syracuse's first prenatal clinic in the 1920s to developing an annual STEM Expo for Syracuse City School District students during this decade, the JLS has a rich history of furthering community partnerships and developing knowledgeable and skilled volunteers committed to building a better Syracuse community.
We invite you to revisit this page in the coming months to learn all we have planned for our 95th year.