As the Junior League of Syracuse (JLS) approaches 100 years of building a better Syracuse community, support from members continues be vitally important in allowing the JLS to accomplish our mission. During the 2018-2019 League year, your membership support helped provide:
18 community impact experiences where members engage with our community partners, including the JLS' new collaboration with Chadwick Residence to support homeless women and children; the third annual Valentine's Tea Party in partnership with the YWCA and My Sister's Closet; and the JLS' annual STEM Expo in collaboration with Danforth Middle School, impacting 60 6th grade young women annually, and now in its seventh year.
22 member development opportunities, including October's Salt City Summit featuring three sessions with noted trainer and facilitator Vicki Clark.
A selection of photos from these opportunities is below for viewing by our members, with thanks for your continued support!
Chadwick Residence community collaborations included a fall harvest festival, holiday gingerbread house decorating, "adoption" of two families at the holidays, and the creation of a children's book nook: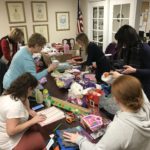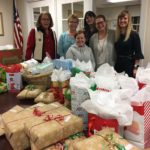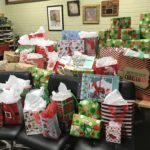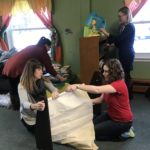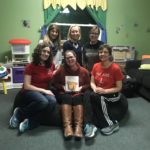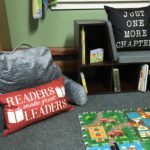 At this year's Valentine's Tea Party, women in the YWCA Women's Residence Program enjoyed a light meal, shopped new and gently-used clothing donated by JLS members, and heard a motivational message from special guest speaker Jennifer Sanders:
The Salt City Summit featured renowned speaker and facilitator Vicki Clark, who spoke to members on the topics of diversity and inclusion and women's leadership.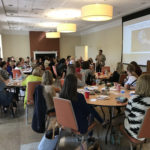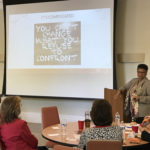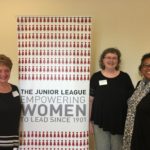 February sectionals brought opportunities for member education, training, and development.