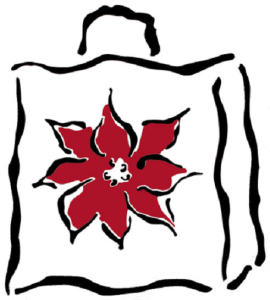 The Junior League of Syracuse is thrilled to be planning our 20th annual Holiday Shoppes this November!  We invite you to enjoy boutique shopping at its best at the Horticulture Building at the New York State Fairgrounds.
Friday, November 13 ~ 10a-7p
Saturday, November 14 ~ 10a-6p
Sunday, November 15 ~ 12-5p
Holiday Shoppes tickets are available for purchase at all Price Chopper locations and online on the JLS website.
New! – click here to download a coupon redeemable for $1 off gate admission.  (One coupon per person per device.)
Holiday Shoppes Supporters
The JLS is grateful for the generous support provided by our Holiday Shoppes supporters.  Visit our sponsorship page to view a list of our sponsors, raffle prize donors, and media supporters.
Contact us for more information on how you or your business can be involved in Holiday Shoppes, or review our available sponsorship opportunities.
Holiday Shoppes Merchants
Now available! – our list of nearly 150 distinctive merchants that will be on hand at Holiday Shoppes 2015.  View Holiday Shoppes merchants now.
Interested in becoming a merchant at Holiday Shoppes?  Visit our fact sheet and application below, or contact us for more information or with questions.
Holiday Shoppes Fact Sheet and Application *
*Please note the application process is a two stage process. First you will submit your Merchant Profile through the link above. If you are approved you will be sent an email to complete the second part of the application process. You will be required to submit more detailed information, select your booth size and submit photographs (for new Merchants). There is an application fee (deposit) of $100.00 required. This fee will be credited to your booth charges. We will not be able to guarantee a spot in the show if your account is not paid in full by the due dates provided.