National Volunteer Week 2017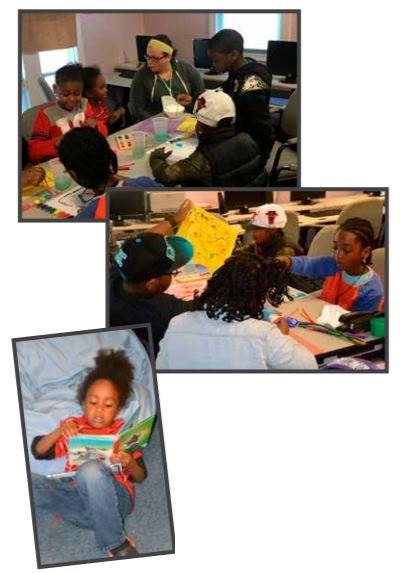 National Volunteer Week is an annual celebration observed in the United States and in Canada in mid to late April, to promote and show appreciation for volunteerism in the two countries. In the United States it is organized by the Points of Light foundation. "Service Unites", the theme for National Volunteer Week, captures the power of changemakers to come together to build stronger, more vibrant communities through service. Between April 23rd and 28th, The Junior League of Syracuse celebrated National Volunteer week with a variety of community impacting experiences.
Below please find our 2017 National Volunteer Week schedule:
Sunday, April 23 – First Aid Program for Congolese Refugees
Members assisted in training the Congolese Community on first aid treatments at the All Saints Parish.
Monday, April 24 – #JLSMyMonday
Members participated in various volunteer activity of their choice to support National Volunteer Week. Some members chose to bake cookies for the Samaritan Center for this event.
Tuesday, April 25 – Vera House
Members heard from a speaker from Vera House that discussed issues the organization sees within the community and assembled hygiene kits for Vera House.
Friday, April 28 – STEM Event
Members participated in a STEM event at the Danforth Middle School.
Saturday, April 29 – The Little White House of Hope's Book Nook
Members returned to The Little White House of Hope to celebrate a year of reading and restocking the shelves of the Book Nook built during the 2016 National Volunteer Week Activity. The photos featured on this page were taken at this fantastic event!